With the boom in the Solar PV industry since 2011, there are now a huge number of Solar PV systems installed on homes and businesses all over Scotland. Sadly, many of these will have been installed by companies who are no longer trading, leaving the customer with nowhere to turn if there are any issues. But we can help, with our Repair and Improve service.
We have been receiving calls from system owners requiring anything from replacement panels from storm damage, inverter error messages, performance issues or other electrical problems. From our experience from over 10 years in the industry, we have the knowledge and expertise to assist on any issues you have with your system – large or small.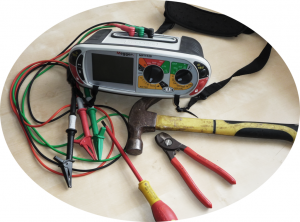 So have a look into our Repair and Improve Service or give us a call and we'll be able to help.