Solar PV Installation and Repair Experts
Generate Electricity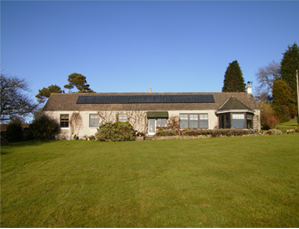 Harness the power of the sun to create your own green energy with Solar PV (photovoltaic cells)!
Use your own electricity at home and in your electric vehicle (EV)
Consume more clean, self generated electricity with battery storage.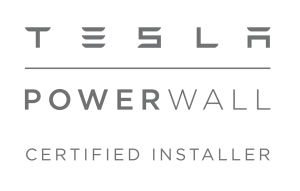 At Solar and Wind Applications Ltd we believe that everyone should be able to experience clean, green energy from renewable sources. As one of the most experienced Solar PV and Renewable Energy installers around, we will be happy to provide you with a quality service and ensure your energy needs are met for the right cost.
The provision of a personalised and professional service is priceless in today's micro-generator market and we aim to provide you with just that. Our customers think we succeed – see our testimonials for their experiences with us.
Solar and Wind Applications Ltd are based in Ayrshire but we have installations all over Scotland.
With Solar PV and the renewable energy industry being talked about more and more, along with the global requirement for us to obtain our energy from renewable sources becoming increasingly pressing, it is important that we invest in the available technologies now, in time for our children's future. This is something in which we strongly believe in, and it's why we do what we do.
Solar PV is increasingly being seen as an important part of a home or business' infrastructure. If it's possible to generate our own energy for our own consumption, we're able to take control of our costs and environmental impact.
With battery storage it's now possible to significantly reduce your import, saving you on your bills. By using a mix of local solar (or wind) generation, and choosing the cheapest and cleanest grid electricity we can cut costs as well as being as environmentally neutral as possible in our energy consumption.
With technology progressing too, you'll be set up perfectly to take advantage of smart metering tariffs and leading the way with Electric Vehicles (EVs), driving using your own green electricity!
Our Expert Team
We are one of the longest serving MCS Accredited companies installing Solar PV in Scotland. At Solar and Wind Applications we know that you are making a big step to invest in renewable energy and we want to make the whole process as easy as possible for you. We do not carry out door-to-door sales, cold calling or have any pushy sales staff so it is in our interest to provide you with a high quality service so that you recommend your friends to us as part of our ambassador scheme after your installation is complete.
Our team is made up of full time staff from several disciplines, with a wealth of relevant experience and qualifications both with the company and otherwise. We do not employ subcontractors to carry out the work for us. We consider ourselves friendly, efficient and above all professional – this is something that our many previous customers agree with too! Take a look at some of the comments in our Testimonials section.
Have a look in the Team section for more info about our key staff and installers.
After Your Installation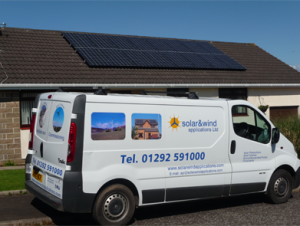 At Solar and Wind we do not see the end of the installations as a parting of ways between us and our customers. We always strive to create a friendly working relationship with you where we are able to provide an efficient, cost effective maintenance schedule (as required) to suit both your installation type and any specific needs you may have.
Our vastly knowledgeable staff can be contacted easily and will ensure that advice or a solution is reached promptly – often a plain English technical walk through over the phone or by email from our staff can solve a query.
Many of our customers come back to us after their installation for us to install another technology for them. We see this as a very positive reaction to the service we provide.
01292 591 000
Or Request a Call Back: