About
Established in 2002 – Let our experience work for you
Solar and Wind Applications Ltd was established in 2002. We are fully MCS Certified Solar Photovoltaic Installers (Certification No: NIC5591). Because of this, our installations are eligible for various funding options. Ask us if there are any other incentives available for your proposed installation, as we work closely with the Energy Saving Trust on offering all available financial benefits to our customers.
We have vast experience of domestic, commercial and educational installations in several very different locations. We can provide off-grid power in remote locations and grid-connected systems even in built-up areas. Working very closely with our suppliers for over 10 years means we are able to supply, install and provide expert advice on any system you can envisage with view to providing an innovative solution using the latest technologies.
Who We Are
We believe that everyone should be able to experience clean, green energy from renewable sources, and our expert Team will be happy to provide with you with the service you need to have your energy needs met for the right cost. The provision of a personalised service is priceless in today's micro-generator market, and we aim to provide you with just that.
Not only do we provide you with a top quality installation, we also practice what we preach, with an Environmental Policy which ensures we operate in the most environmentally sound way possible, but we also run our head office from our own PV system, including battery storage with a Tesla Powerwall 2.
Where We Started
Solar and Wind Applications was established in 2002 and is one of Scotland's first specialist renewable energy companies. Founded on educational values, our aim has always been to offer solutions and services to make changes happen in time for our children's future.
This is why we designed and build the SCube. This unique teaching aid uses both solar and wind energy to demonstrate energy usage to the next generation of energy users. As well as learning, it's is also a bit of fun, helping to encourage tomorrow's minds to embrace the resources we have and put them to work.
Our Allies
In order that we can be sure we're giving you the best advice and systems possible, we always stay on top of the currently available technologies. In doing this, we've been able to form great relationships with the manufacturers of the equipment we deem to be the absolute best available.
And on battery storage we are proud to be a Tesla Certified Installer. We believe this is one of the finest Certification schemes in the industry, with a challenging enrollment procedure, as well as frequent ongoing training and spot checking of our work. This means when you invest in Tesla  products, you will receive the premium Tesla experience for your installation.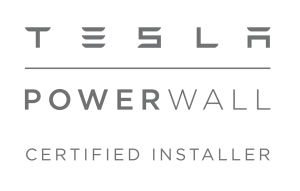 We Know We're Good (but try not to go on about it)!
Have a look at some of our customer feedback to hear how our customers feel about the service we provide. We do not employ any sales or marketing staff, and work purely from referrals letting our good name do the work. This means we are committed to ensuring you are happy with your installation and any service or assistance you receive from us – from office to site.
If you have any questions about anything we can provide you with, suggestions or feedback, please get in touch and we will do our best to assist.
01292 591 000
Or Request a Call Back: