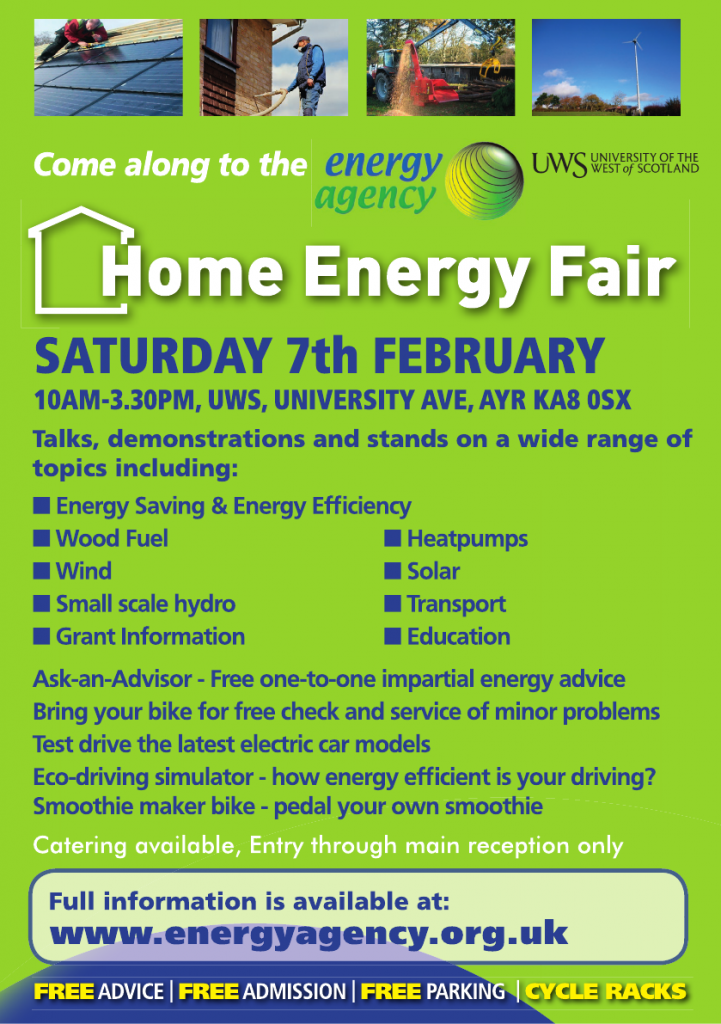 The Energy Agency are holding their annual event, and once again Solar and Wind Applications will be there to have a chat about your project, or even just help you decide if any of our services are for you.
As usual it should be an entertaining and informative way to find out more about what's available in the world of energy efficiency.
Information is above, clicking on the picture will take you to the Energy Agency site for more info.
We hope to see you there!