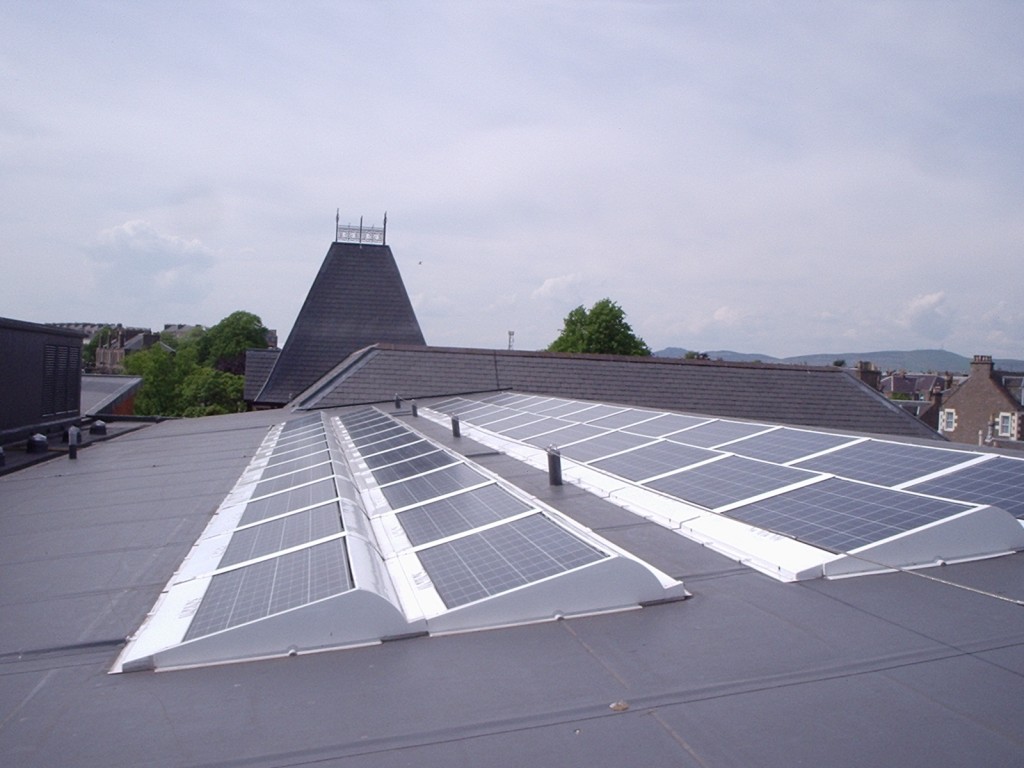 The Requirement
Morgan Academy was severely damaged by fire in 2003. As the building was due to be refurbished and modernised, the design team chose to incorporate sustainable energy systems to reduce its environmental impact.
The System We Provided
10.5 kWp solar PV System, consisting of:
84 Kyocera KD125 Solar PV Modules
3 Fronius IG40 Inverters
Solion SunMount roof system
The Environmental Benefits
The solar PV system will generate approx. 8300 kWh of clean, green electricity and will reduce the schools CO2 emissions by approximately 3.6 tonnes per year
What We Did
Provided support for system designing, grant funding application, consultation with the client and the distribution network operator, liaising with Dundee city council, and full system installation and commissioning.
The Funding
The energy saving trust funded 60% of the project cost via the DTI Major Demonstration scheme